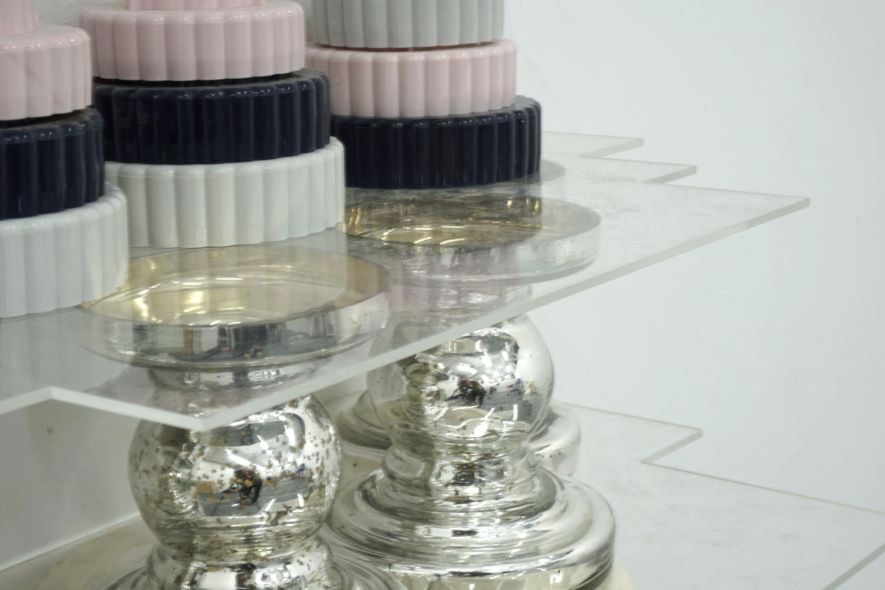 IDEAL HOME
//mixed media, wood, metal, printed and woven textiles, 2018-2019//



Ideal home is a collection of several, connected works.
All of these pieces are based on images: on forms and patterns of classical decoration, many of them consist of (manipulated) found objects or digitally made correspondants.
It is named after the title of a British home decorating magazine.



Classical, for example Victorian decoration is filled with elements, that resemble to former art displays - frames and plinthes.
Due to this similarity, it often seems to have a double function:
In one hand, its elements offer spaces. Just like displays. Although, these framed places are not there to be played.
On the other hand the objects that are decorated with them oftentimes serve to articulate and control the space: being barriers, that one has to bypass, or walls, that block; as they hold security devices, cameras, signs, etc.


Ideal home really is an uninhabitable place. Despite of offering some compfortable spots, it remains precarious, overformed and unbearable.



Installation view: WIP Show, Sculpture Studios, RCA 2019