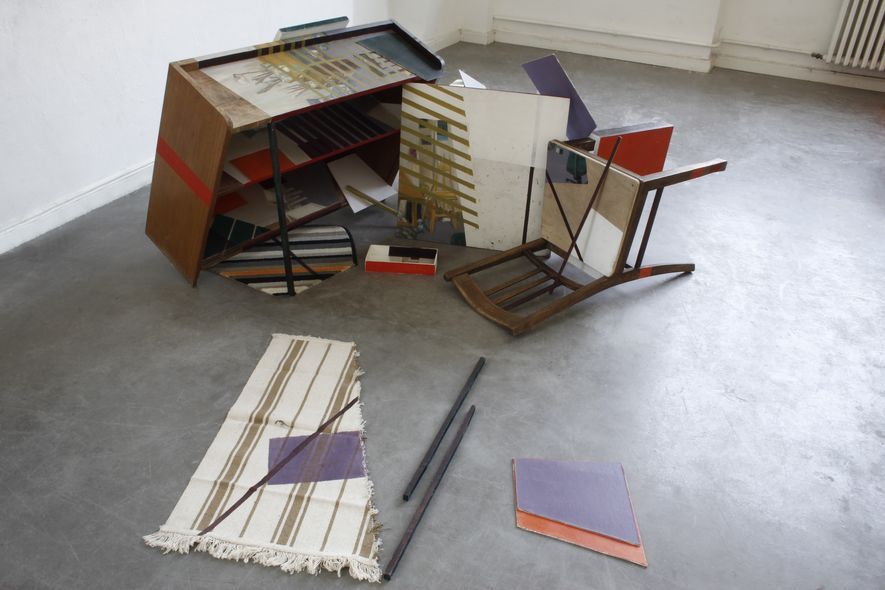 REFLEXIVE ROOM
/paint, found object, canvas, wood, 2014-2015/

Reflexive Room consists of a picture of the studio painted on the furniture of the studio itself.
All pieces of furniture are found objects that were collected and used for a while in the studio. The picture painted on them is an image from a former moment in which they have still fulfilled their function.
The graphic elements and the small sized geometric objects correspond to the intersections of the furniture and the painted image.
There are several different arrangements of this set of objects, none of which is "final" in the sense that it is impossible to find an arrangement in which all the elements are completely in their "place": binding all their possible connections to each other. This is how this installation stays in motion: kept being rearranged.